Are you thinking of eloping? If so, you're not alone! Elopements are becoming more and more popular every year. They are a great way to have a romantic and intimate wedding without all of the stress that comes with planning a big event. In this blog post, we will give you 11 tips for having a romantic elopement!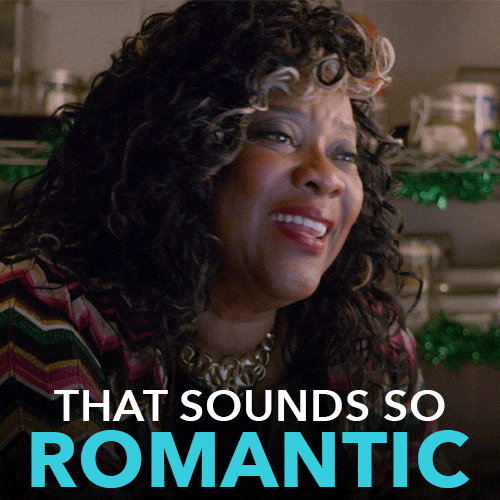 1. Eloping does not have to be a spontaneous decision, you can plan ahead and still have it be romantic
While eloping may be spontaneous and romantic, there are still some things you will need to plan in advance.
Make sure you have lodged your Notice of Intent with your marriage celebrant (one month beforehand), pick out the perfect outfits, and choose who you would like to officiate your ceremony.
You will also want to make sure all of your logistics are sorted out, such as travel arrangements and accommodations.
You don't have to spend months or even years planning every little detail. This can make your wedding feel more like a fun adventure than a stressful event.
Reminder: You need to lodge your Notice of Intent with your chosen celebrant between one month and 18 months before your big day!
So If you are planning on getting married in the next month (now that's spontaneous) get in touch now!
2. Choose a location that is meaningful to you
Do you have a favourite spot? Is it where you shared your first date or your first kiss? Is it your first home together? Picking a location that is special to both of you will make your elopement even more romantic.
One of the best things about eloping is that you can choose any location you want! Whether it's in your backyard, at the top of a mountain, or in front of a beautiful waterfall, the location is completely up to you.
This could be somewhere you have always dreamed of getting married, or a place that has personal significance to the two of you.
Pick a place that has personal meaning to you and your partner, or choose somewhere that you've always dreamed of visiting together.
Maybe you got engaged in Paris and want to elope there, or you grew up near the beach and have always dreamed of getting married with the sand between your toes. Wherever you choose, make sure it is a place that will make your elopement extra special.
If you can't decide on one spot, try picking a few different locations and you can always get photos in each spot, or save that next location for next year when you renew your vows.
3. Keep it a secret and focus on the two of you
One of the best things about eloping is that you can really focus on each other and it can be a secret!
You won't need to worry about guests or family. If you don't want anyone to know about your plans until after the fact, make sure to keep things under wraps.
This means being careful about who you tell, and not posting anything about your elopement on social media.
4. Keep your guest list small (super small) or even just invite your closest friends and family or just two witnesses
You legally only need two witnesses to get married, and one of these could be your photographer or videographer or both. The only condition is that they hear your vows and sign the paperwork, are over the age of 18 and understand English (or the language your ceremony is spoken in).
5. Get married at sunrise or sunset for the most romantic lighting
There's something so romantic about getting married when the sun is rising or setting. If you elope in nature, take advantage of the beautiful light and plan your ceremony for either sunrise or sunset. You'll be sure to have some stunning photos!
If sunrise is too early for you, try a late afternoon ceremony and then spend some time taking romantic photos around golden hour. Or at sunset and then celebrate under the stars.
Just make sure you check the time of sunset or sunrise on your wedding day and have a chat with your photographer to see what time will give you your dream photos.
6. Write your own vows
It wouldn't be a Kerri Watkins Celebrant blog if I didn't mention writing your own vows ;)
One of the most romantic things you can do on your wedding day is to write your own vows.
This is your chance to really express your love for one another and say everything that's in your heart.
Take your time writing them and make sure to include some personal stories and inside jokes. Your partner will be sure to love them!
And my absolute favourite, keep them secret from each other until the big day. You can find out about writing your epic wedding vows here.
7. Exchange heartfelt gifts before the ceremony
This is a great way to calm any nerves and set the tone for your ceremony. It can be something small and sentimental or even just a heartfelt letter.
You could also do a first look, which is when you see each other before the ceremony if you are getting ready separately from each other. This is a great way to get all of the nerves and giggles out before you say I do. Although, those nerves and giggles will also be perfect during your I do's too!
8. Hire a photographer to capture the moment
This is probably the most important tip on this list!
Hire a professional photographer that you connect with and who will make you feel comfortable in front of the camera. This way, you can relax and enjoy your day without having to worry about taking photos yourself.
Imagine all those candid moments that you didn't even know were happening being captured. These are the moments that you will want to remember forever.
9. Have a picnic lunch or dinner after you say "I do"
After you've said "I do," celebrate with a romantic picnic lunch or dinner. This is a great way to relax and enjoy each other's company after the ceremony.
This is also a great time to tell your friends and family the amazing news with a sneak peek photo or video call!
10. Spend your first night together under the stars
One of the best things about eloping is that you can make it as romantic or as adventurous as you want. Why not spend your first night together as husband and wife under the stars?
Or book a beach shack or mountain retreat. Extend your stay and enjoy a honeymoon! Just make sure you book ahead so that you don't have to worry about finding a place to stay on your wedding night.
11. Celebrate your anniversary every year by reaffirming your vows
This is my favourite tip!
Why not reaffirm your vows to each other every year on your anniversary? Just the two of you! You could even do it in the same spot or at one of your other dream locations. Now that is romantic!
This is something Pauly and I do every year, sometimes we dress up and spend the night under the stars, sometimes we just cheers on the couch with takeout and a movie - every year is perfect!
So there you have it, 11 tips for planning a romantic elopement! Eloping should be a romantic and stress-free experience, so make sure to plan ahead and enjoy every moment!
Remember to relax and enjoy this special day with the one you love and do what feels right for you and your partner.
I hope this has inspired you to start planning your own secret elopement wedding. If you need any help, please feel free to contact me. I would love to help you plan your dream elopement!
Do you have any other romantic tips for couples who are thinking of eloping? Share them with us in the comments below!
xoxo Kerri