Are you dreaming of saying "I do" with sand between your toes and a warm breeze blowing through your hair? You are not alone!
A beach wedding is a beautiful and unique way to celebrate your love.
This blog post will discuss everything you need to know about planning a beach wedding.
We'll talk about choosing the right location, hiring a celebrant, obtaining a beach permit, and more! So if you're considering a beach wedding, read on for all the information you need.
Anne and Ilya Just Hitched at Honeymoon Bay, Moreton Island
Finding the right location
Finding the right location is key to a successful beach wedding. Choose a beach that has special meaning to you, whether it's where you first met or where you got engaged or where you will celebrate your reception after you are married. You'll want to find a beautiful and easily accessible spot for your guests.
If you're planning to get married in the summer, book your ceremony and reception well in advance, as popular beaches can get very crowded!
Don't forget there are a lot of beachfront hotels that have direct access to the beach and include a beach wedding ceremony in their packages.
Another tip here is to consider accessibility, parking, toilet access and whether or not there is a backup spot if mother nature turns on her tears of joy for your day.
Choose the right season.
The weather in Australia can be scorching during the summer months, making it uncomfortable for guests (and couples and their vendors) to stand outside for long periods without shade.
Additionally, thunderstorms are more common during the summer, which could put a damper on your big day. They say that Autumn and Spring are the best seasons to get married because there are more moderate temperatures and lower chances of rain.
My top tip: get married during Autumn or Winter! We have the most beautiful winter days in South-East Queensland and the days are still relatively warm, and there's less humidity - especially if you are wearing the BIG dress or the BIG suit. There is also less chance of rain and storms and no sweat patches ;)
Did you know that May to September has the lowest rainy days in Brisbane? You can check out the average rain days, humidity, minimum and maximum temps at Climate Data or BOM.
May to September make the ideal time to tie the knot to the sound of the waves crashing on the shore with the sand between your toes. Just saying ;)
Check the tides
It's essential to check the tides in advance so that you can choose a time when the beach will be at its best. The tides can have a big impact on the look and feel of the beach, so you'll want to make sure that the beach is at its most beautiful when you exchange your vows.
You'll also need to consider the time of year and the weather forecast, as a beach wedding in the middle of winter is likely to be quite different from one in the height of summer with a king tide. But with a little planning, you can ensure that your beach wedding is everything you've ever dreamed of.
You can check the tides on Willy Weather's website here.
Hiring a celebrant
Not everyone loves a beach wedding - some celebrants included! I know, right - what's not to love about feet in the sand, a breeze on the face and hair, and the sound of crashing waves and I do's???
Here are a few things to consider when choosing a beach wedding celebrant:
Does the celebrant have experience performing beach weddings? You want to make sure that they understand the unique challenges of getting married on the beach.

Do they want to do a beach wedding! Not all celebrants will marry you on the beach.

Is the celebrant familiar with the beach where you're getting married? They should know the best place to stand to be seen by all your guests and any tides or currents that might affect the ceremony.

Does the celebrant have a good microphone? This is essential if you want your guests to be able to hear the ceremony.

Is the celebrant comfortable with sand? Some celebrants prefer not to get their feet wet, so it's important to ensure they're okay with a little sand in their shoes.

Does the celebrant help you with applying for the beach permit?

What does the celebrant do to prevent flying paperwork? Hey, it happens! But I have a few tricks ;)
You can find more information on finding the right celebrant here.
You can also find a list of qualified marriage celebrants on the Australian Government's website here, or reach out below, and I can connect you with some other beach buddy celebrants ;)
Obtaining a beach permit
The process can vary depending on where you're getting married, but there are a few general tips to keep in mind.
First, make sure to start the application process well in advance of your wedding date.
Depending on the location, it can take several weeks or even months to obtain a beach permit.
Second, be prepared to pay a fee. The cost of a beach permit will vary, so it's important to factor this into your budget.
If you are getting married on Moreton Island, reach out below, and I can send you the links.
What to wear
Remember that you'll likely be spending a lot of time in the sun when it comes to what to wear, so choose light-weight, comfortable fabrics.
You also want to ensure that you look and feel your best.
For women, a flowing dress or skirt is a great option. A light cotton dress will keep you cool in the summer heat, and a longer maxi dress will provide coverage from the sun. If you're concerned about wind or sand, consider choosing a dress with a train or wearing a beach wrap.
Linen pants or khaki shorts are always appropriate for a beach wedding for men. You can also wear a collared shirt or polo to stay cool and comfortable.
Be sure to avoid dark colours, as they will absorb heat and could make you uncomfortably warm.
But remember, you do you!
Decorations and styling
For your decorations, simple is often best. Wind can play havoc on arbours and decorations, so decide if decorations are even required. Is your backdrop enough? In most instances, it certainly is!
Don't forget the logistics of getting your decorations to the spot, packing up and setting down, and if you are hiring a decorator - keep in mind that they may charge an additional clean up and transportation fee.
For signing the certificates, my couples and I have been known to sign on a rock, each other's back or the bonnet of a car when there is no signing table.
Food and drink
I always suggest having water available for your guests. Especially if your ceremony is 30 minutes and you've had to track to the location.
Think about whether you will be supplying food and drink at the ceremony location, or are you heading somewhere else for your reception.
If you're planning a beach wedding, there are a few things to keep in mind regarding food and drink. For example, you'll want to make sure that your food and drink options are light, refreshing, and easy to transport.
Remember that your guests will likely be spending a lot of time in the sun, so they'll need foods and drinks that won't weigh them down.
Some great beach-friendly options include fruit cups, sparkling water, and light sandwiches. By offering simple and refreshing food and drink options, you can help your guests stay cool and comfortable throughout the day.
Drinking alcohol in a public place, including roads, footpaths, parks and beaches is prohibited in Queensland under the Liquor Act 1992. Some public places are excluded from the ban such as declared 'wet areas' or BYO restaurants. You will need to apply to the local council to have an area declared 'wet' for the occasion. You can find out more information at https://www.business.qld.gov.au/industries/hospitality-tourism-sport/liquor-gaming/liquor/licensing/wet-areas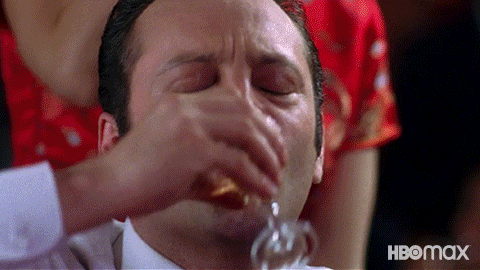 Music
Music can be a tricky thing to get right at a beach wedding. You want something that fits the setting and the mood, but you don't want it to be too loud or overwhelming.
A few different options can work well for a beach wedding. One is to go with traditional Hawaiian music. This can set a festive and tropical mood without being too jarring. Another option is to use more mellow, acoustic favourites. This can create a relaxed and romantic vibe. Finally, you could even go with light classical music. This can add a touch of elegance without taking away from the natural beauty of the setting.
Ultimately, it's important to choose something that feels right for you and your guests. You can find the perfect music to complement your beach wedding with a little thought and planning.
Tip: Check with your celebrant if you can play a song list through their PA System.
Backup Plan
And last but not least, don't forget to have a backup plan! Mother nature is beautiful, and the saying is that you can't untie a wet knot, but if you're planning a beach wedding, it's always a good idea to have a backup plan in case of inclement weather.
After all, you don't want your big day ruined by rain or strong winds. Fortunately, there are plenty of options for indoor venues that can be just as beautiful and romantic as a beach setting. And with a little advance planning, you can be sure that your beach wedding will be everything you've dreamed of - no matter what the weather brings.
So there you have it, everything you need to know about beach weddings!
With a little planning and thought, you can ensure that your big day is everything you've dreamed of.
Do you have any other beach wedding tips to share? Let us know in the comments below!
xox Kerri