If you're considering a sunrise wedding, congratulations! You're about to embark on one of the most magical experiences imaginable.
There's something truly special about starting your day as partners for life, with the sun just beginning to peek over the horizon. The soft light is perfect for capturing the moment!
Of course, sunrise weddings come with a few challenges (you know, getting everyone out of bed at the crack of dawn!) But trust me, it's all worth it in the end.
Keep reading for tips on how to plan the perfect sunrise wedding.
What to consider when planning a sunrise wedding?
The top considerations would be:
The perfect location for your sunrise wedding

The best time of year for a sunrise wedding

Photography tips for a sunrise wedding
But I'll cover a few more tips below too!
Why you should have a sunrise wedding!
The beautiful light to the peaceful atmosphere.

But my favourite part is that it's a unique experience that not many people have had the chance to enjoy.
How to choose the perfect location for your sunrise wedding?
A sunrise wedding works best when you have a stunning backdrop to work with and an unobstructed view of the horizon. Think beaches, mountaintops, parks, skyline buildings or parks with wide-open spaces.
Wherever it is, make sure that you choose a spot that will make the most of the morning light.
When is the best time of year for a sunrise wedding?
Sunrise weddings can be enjoyed all throughout the year, but some times are definitely better than others.
I'm not going to tell you what is the best time of year for YOUR sunrise wedding, but I will give you some points for consideration:
Make sure to check the sunrise times for your wedding date so you can plan accordingly. You can do that at https://www.timeanddate.com/sun/

Choose a month you love - do you want it cool or warm?

Check out the average temperatures and rainfalls, you can do that here.

Check the weather forecast ahead of time to make sure you have a good chance of clear skies.

Have a backup plan in case of inclement weather.

Let your vendors know it is a sunrise wedding and be guided by their timelines.
Sunrise on Moreton Island
How to capture the magic of a sunrise wedding in photographs?
Since the light is so beautiful during a sunrise wedding, it's important to make sure that you have someone ready to capture all the magic. As with any type of photography, it's all about capturing the light.
Look for ways to use natural light to your advantage, whether it's positioning your guests so that they're silhouetted against the horizon or taking advantage of the reflections of the sun on nearby surfaces.
If you're having your wedding during sunrise or sunset, be sure to have a plan for photographing in both low and high light.
And don't forget about those magical moments just after the sun has peeked over the horizon – they'll make for some unforgettable photos!
Pro Tip: Hire a photographer who specialises in sunrise weddings to make sure you get the perfect shots and capture all the magic of the morning light.
Photography tips for sunrise weddings!
Here are some tips for capturing stunning photos during your big day:
Arrive early to get shots of preparations and the couple getting ready.

Make sure to have a designated photographer who will be with the couple throughout the ceremony.

Capture the emotion of the moment as the sun rises.

Make use of natural elements like trees, water and landscapes.

Have someone ready to take photos during the reception too!
Sunrise wedding reception ideas!
A sunrise wedding is a perfect excuse to have a breakfast reception! Serve all of your favourite morning foods and drinks and enjoy the company of your loved ones!
The party could even go all morning long into lunch and dinner too! Or once breakfast is over you have the afternoon to run away and enjoy the day together!
Pro Tip: Coffee Van!!! Who doesn't love coffee in the morning and this will surely be a hit with your guests!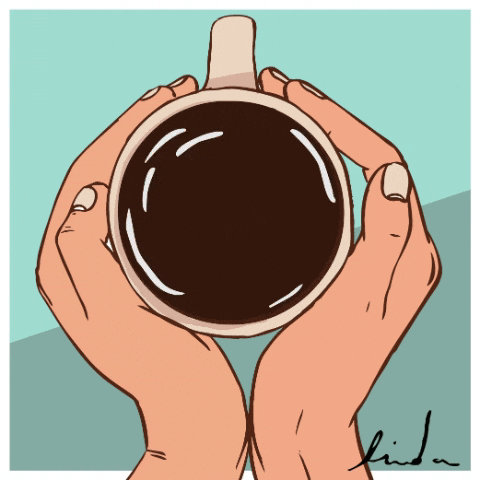 When to send invitations out for our sunrise wedding?
With a sunrise wedding, I would send invitations out early.
Most people will want to book accommodation close to the venue to ensure that they arrive at the ceremony on time. Most people won't be too keen on getting up before dawn, getting ready and then travelling hours to your ceremony location all before the sun is up.
So the more notice you give to your family and friends, the better!
What to wear to a sunrise wedding?
Since the light during a sunrise wedding is so soft and beautiful, it's best to choose light colours for your décor, attire and flowers.
But you do you! If you are looking for a laid-back vibe, sunrise weddings are perfect, because you can ask your family and friends to dress casually.
Since the temperature is likely to be on the cooler side in the morning, you'll want to choose something that will keep you comfortable. Layers are key – think sweaters, scarves and jackets that can be easily removed as the day warms up. You'll also want to choose a comfortable pair of shoes – you'll be on your feet for a while!
Pro Tip: Don't forget to include your dress code on your invites!
How does Kerri Watkins Celebrant feel about sunrise weddings?
I say… stay true to yourselves… if you want a Sunrise Wedding - have a Sunrise Wedding!
I'll be there ;) It's one of my favourite times of the day, a time to reflect and embrace the beauty of another day…. and a chance for new beginnings :)
Off Track Ceremonies was the first choice for C&R to renew their vows at Sunrise on Moreton Island, and it was magical.
It was an early start! Let's be honest - we were up before the sun to frock up and drive to our chosen destination. We arrived as did first light - you know that period between pitch black and dawn? Well, it brings back all the feels...
This was a vow renewal with the couple, myself and 2 of their friends. Noone had professional hair and makeup done - it was simply: rise, freshen (ok there was some makeup), dress, everyone jump in the car and drive to our chosen spot!
It was perfect! The ceremony was about their love and light and bringing in the new day and celebrating the past. Making promises for tomorrow, signing a certificate that said "Yay we made it, here's to more", cheers (breakfast drinks - definitely not judging), fishing and enjoying the day! Did I mention it was perfect?
Sunrise weddings are definitely something special and I promise, you won't regret it! You will get some stunning photos to cherish for years to come, and what a beautiful way to start your life together. By following these tips, you're sure to have a magical day that you'll never forget!
What are you looking forward to most about your sunrise wedding? Drop it in the comments.
And for those of you thinking, "hell no" to the sunrise wedding, check out my sunset wedding ideas here ;)
xox Kerri